Many African societies place a lot of emphasis on the importance of the existence of communities in development; this is evident in the numerous African proverbs about joint efforts. For example, an African proverb says "A person is a person through other persons".
On October 15 2012, bloggers from Africa joined bloggers from other parts of the world in the 2012 Blog Action Day discussion on the Power of We. Kabissa was honored to be a partner for the event, alongside a range of great organizations including Oxfam, Greenpeace, Help Age International, Global Exchange and AKENDEWA. Bloggers wrote about themes that are causes of concern for many African countries, ranging from poverty, education, employment, promoting and ensuring democracies, and the roles of individuals and organizations in solving these problems.
Read on to learn about some of my favorites.
The Power of We in Africa
From South Africa, Nash Sprenger wrote about the efforts of a school feeding association that has fed children with special needs, at schools across the Western Cape since 1958 in the blog post "Quirk teams up with some heroic causes." Nash also wrote about another organization that has helped increase school attendance, and has empowered children and parents escape from poverty through education.
Brenda Zulu wrote about the Zambian BloggersNetwork (ZBN) in the blog post power of We Zambian Bloggers Network. This community has helped revive many 'dead blogs' in the country, the community has helped many women get social media presence online and use internet professionally thus increasing the population of women social media users. Women have created social media accounts on Facebook, LinkedIn and twitter. The network has also helped in disseminating information in the communities by encouraging bloggers to blog about news in their communities.
In Masvingo, southern Zimbabwe where farmers find it very difficult because of unfavorable climatic conditions, the author of The Power of We: People helping people to help themselvesis helping the farmers by conducting research into ways in which innovative technologies for effective soil redemption and protection to address the challenge of poor soils.
Kirsty McLullich wrote about her personal experiences in fundraising in her blog post "The Power of we in fundraising" . A colleague of hers Rebecca, and her (Rebecca's) mum Ingrid triedto raise funds for a student's surgery. Ingrid decided to share the student's story with the congregation of her church. At the end of the story, she told everyone gathered "We are going to raise the funds for Samuel to have his surgery". She then said that she had 25 envelopes and needed each one to have £10 inside it by the end of the service and they would then have raised enough money for the surgery to go ahead. Before she even sat down, envelopes were being filled…some with a single £10 note or more, others with coins as groups came together. They ran out of envelopes and had raised much more than the required amount.
The #PowerOfWe: Together Let's Kill Corruption! written by Nwachukwu Egbunike focused on ridding Nigeria of corruption and moving Nigeria's rank up in the "Corruption Perceptions Index" of Transparency International. He suggested individual reform - that is every one changing his personal actions that have aided and encouraged corrupt practices in the country.
Biodun Awosusi suggests in his blog post Youth Unemployment in Africa: Causes, effects and Solutions that the solution to youth unemployment in Africa requires the collective efforts of individuals, governments, regional groups, and contributions from the private sector.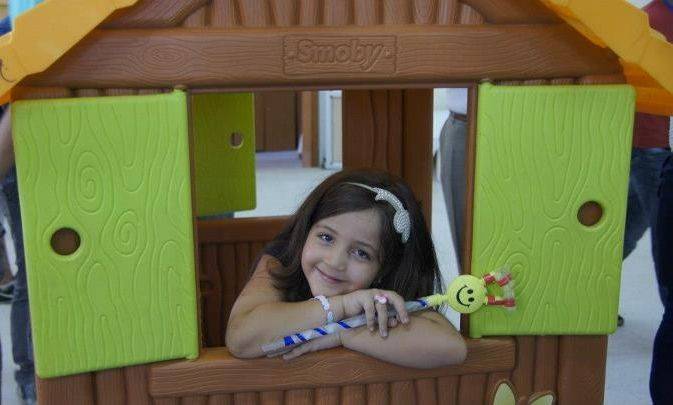 Dark Pearl in the blog post "Le pouvoir de Nous "discussed about the contributions of an organization in putting smiles on the faces of sick children in hospitals across Algiers, Algeria. The organization, "A toy, a smile" that was establisehed in November 2006, is an initiative of a group of users who met virtually on the net and have decided to do something real for hospitalized children.
Ganyobi Naa wrote about the upcoming Ghanaian Presidential elections and the role of social media in ensuring a free election processin her blog post Social media as a platform for ensuring a peaceful Dec 7 elections- #POWEROFWE. In preparation for the elections, a group of people have formed a blogging project called #GhanaDecides thataims at fostering a better informed electorate for free, fair and safe 2012 Elections using online social media tools. #GhanaDecides has undertaken various projects such as offline social media training for young people, civil society organizations and public institutions.
Thank you from Katrina Brisby of Blog Action Day
Blog Action Day has finished for another year, and it's time to thank all the people and organisations who have helped us.
Our first thank you goes to our technology partner, Engaging Networks, who provide us with our system that helps us manage our registrations and emailing system. If your organisation needs a system that can run your fundraising, campaigning and e-mail communication needs we recommend you take a look Engaging Networks, especially as it works in different languages.
Our NGO Partners, ActionAid International, Greenpeace, HelpAge Internnational, Heifer International and Oxfam provided fantastic "Power of We" material to inspire our bloggers and help spread the word about Blog Action Day 2012, by using their social media and blog accounts to encourage their supporters to take part. More importantly all of these organisations strive to make positive and lasting change and we encourage you to find out more about them and support their efforts to make a difference.
Our Blogging and Network Partners, Kabissa, BlogJunta, Global Exchange, Moms Clean Air Force, Convivium Coworking, Akendewa,Craftisit Collective, Demotix, National Writers Union, YouthsTodayand International School Bangkok encouraged their networks to take part in Blog Action Day making it their "must do" activiity for October. They are all incredibly interesting organisations so please find out more about them.
| | |
| --- | --- |
| | |
| | |
| | |
| | |
| | |
| | |
Thanks are also due to Tal Aizenman, Marta Muixí, Christine Pasalo, Jason Wojciechowski and Ed Coper who all did a lot to help get Blog Action Day ready. Thank you so much for your support and patience.
Last, but not least I have a huge thank you to give. It's to all of our bloggers who took the time from their busy lives to register, think, write and promote their Blog Action Day post. Without you, Blog Action Day would just be a nice idea. With you, we are an inspiring and powerful moment that connects bloggers from different backgrounds, cultures and interests together to discuss important ideas and issues.
I hope you enjoyed Blog Action Day as much as I have, and I look forward to you taking part in 2013.
Thank you
Karina Brisby.